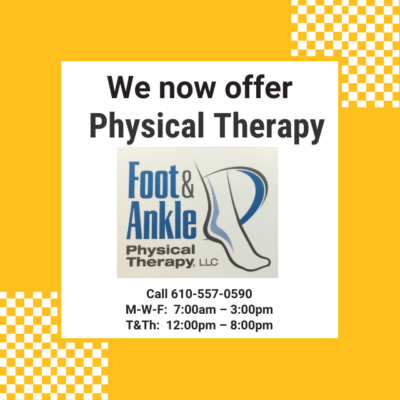 Request an appointment
To schedule a Physical Therapy appointment, call 610-557-0590.
You can also email us contact@footandanklecenteronline.com or complete form on our Appointments page:
FILL IN THE FORM

Check out our Medical Service
Our most important medical departments, but just a few of what our clinic offers:

Meet the Doctors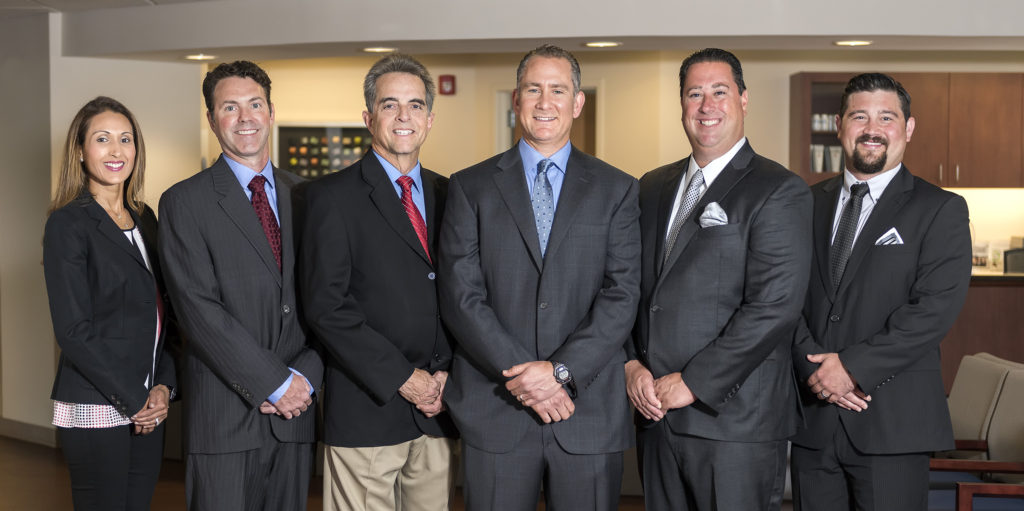 LtoR: Dr. Shivani Chandhok, Dr. David Tachna, Dr. Robert Floros,
Dr. Marc Baer, Dr. James Zaccaria and Dr. Gabriel-Joseph Bodadilla
WHAT OUR PATIENTS HAVE TO SAY ABOUT US:
Dear Dr. Zaccaria, Thank you so much for everything you do for me. I really appreciate it. You have helped me so much over the past few years. You never give up!"
Jim, Thank you for all you did to make life better for me. God Bless
Dr. Baer was absolutely phenomenal and actually has probably saved my life. If you need a straight shooter who will tell like it is and take care of you this is the man. His partners are also phenomenal as are his interns and residents who follow in his footsteps.
Dr. Baer is the best! He does what's necessary to make you feel better, is truthful about your treatment options and he won't do a procedure that he isnt sure will help
Hands down, one of the nicest practices you will go to. Impeccable care, knowledge and great demeanor. You cant go wrong with any of doctors. Good staff and Mgr that care about the patients and practice.
Dear Dr. Zaccaria & Staff, I appreciate all you've done for me through my bunion operation. Between home care and the ambulance transportation, it certainly was a crazy ride! I hope to be dancing and playing golf very soon.
I love my foot Dr! Been following him for 15 years. I have diabetes and he takes care of my feet, which in turn makes me take care of myself. Sometimes its a long wait as they do have an emergency but the service when you do get in is wonderful. Dr. Z, you rock!
Dear Dr. Z, Thanks for fixing my foot.